Basically, if it's electronic or is related to your instrument panel we'll do it! For the most part, we perform radio upgrades and repairs.
Our staff has considerable experience in installation of all types of state of the art avionic equipment including:
WAAS GPS systems,
ADS-B systems,
Autopilots,
Primary Flight Displays,
Skywatch/TCAD traffic systems,
Engine Monitors,
Strobe Systems,
and much more.
---
IFR & VFR certifications
IFR & VFR certifications as they are commonly called are more specifically 24 calendar checks done in accordance with FAR 91.411 & 91.413. Basically a VFR check consists of pulling Read More
---
Our Shop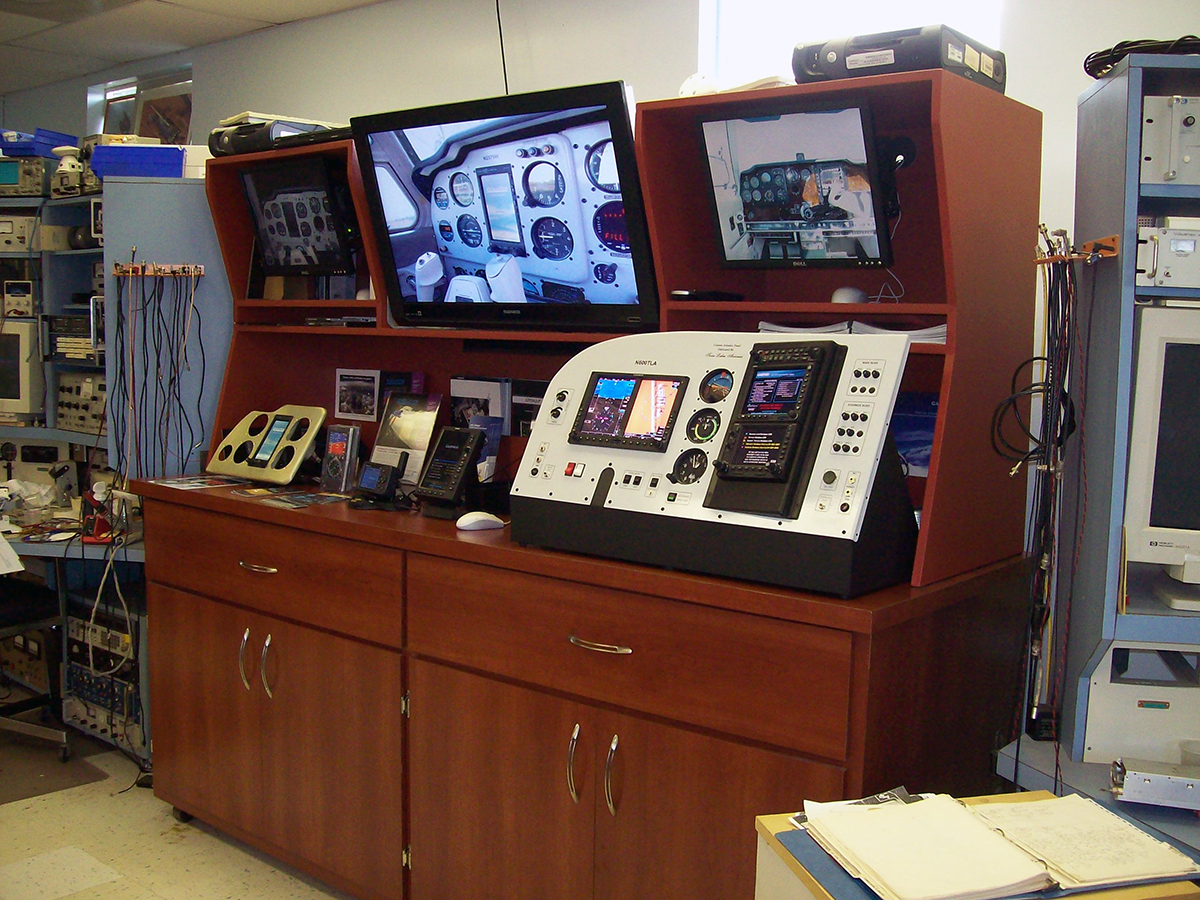 We can repair a wide array of avionics. For those units we do not repair or are more economical to send out we can troubleshoot which box to send out for repair and we have developed a relationship with many other shops so we can send your unit to an appropriate facility for an economical, reliable repair.
---
Refurbishing Instrument Panels (CNC)
We also refurbish instrument panels. We have the capability to fabricate a completely new instrument panel for your aircraft. Our list of metal fabrication equipment includes CNC machining table, Bridgeport mill, metal lathe, Plasma cutter, welders to your basic break and sheer.
---
Applying Advanced Coatings
After fabricating your panel will be Etched and Alodined by submersion to meet military specification MIL-C-5541 Class 1A & Class 3. Followed by the application of zinc chromate primer. Most places don't Alodine, most of those that do only mist Alodine, not submersion like we do here.
Color is applied by mixed paint spraying (similar to automotive) or powder coating.
---
Silk Screen
We provide in-house silk screening of placards directly to your panel with enamel ink.
---
Luminescent Panels
Luminescent panels can be fabricated from scratch or refurbished.
---
Jack Cups
Typical installation of passenger headset jack cups
---
From the basic troubleshooting and panel upgrades to the more involved diagnostics and installation see our photo Gallery